Back Doctor Orlando
Are you in Back Pain? Back Doctor in Orlando!
Dr. Fulmore is the trusted back doctor Orlando relies on to bring healing and relief the safe and natural way—without the use of drugs or surgery. People with chronic back pain know the devastating effect it can have on their lives. At Fulmore Chiropractic, our goal is not just to relieve back pain, but to provide a better quality of life in each and every one of our patients.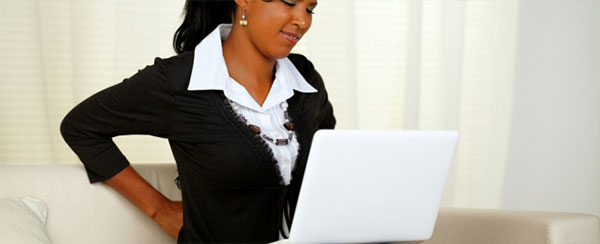 Common Causes of Back Pain Back pain is most often caused by mechanical problems with the back or spine itself. It can also be a symptom of certain conditions and diseases such as arthritis or Fibromyalgia. Common causes of back pain include the following:
Getting older. The older we get, the more common back pain becomes. Many people begin to experience back pain around age 30-40.
Obesity. Excess weight puts extra stress on the back and can lead to pain.
Heredity. Many causes of back pain, such as arthritis, have a genetic component.
Some chronic diseases. Some diseases, conditions and cancers can cause pain in your back or spine.
A slip or fall. Sometimes, back pain results from an accident such as a slip or a fall.
Your job. If your job requires you to stand, lift, pull, etc. for extended periods of time, you may be more likely to experience back pain. Similarly, if you sit at a desk all day but have poor posture, you are also at risk for experiencing pain.
Regardless of the cause or severity of your back pain, you should never be expected to "just live with it." We are here to help. A quality, caring back doctor Orlando has turned to for over 25 years, Dr. Fulmore has the experience and expertise to get you back to your best self as quickly and safely as possible, without the risks that come along with surgeries and medications.
Back Pain in Women
Women's back pain is frequently caused by musculoskeletal conditions. Post-menopausal women with osteoporosis may also experience sudden back pain. In general, women tend to be more aware of and vocal about their back pain, which ultimately leads to them being more likely to seek treatment and get relief.
Back Pain in Men
In general, men's back pain is more likely to be spine-related, particularly from stress, improper working patterns and improper sitting positions. Men in general are less likely than women to seek help for their back pain, leading only to more pain and a deteriorating quality of life.
Back Pain in Children
Chiropractic is perfectly safe for children, and we recommend children see an Orlando back doctor for pain due to backpacks, overexertion or activity-related injuries. It's important that children get relief from back pain as quickly and as safely as possible, so that they can continue to live their young lives to the fullest without pain holding them back.
Chiropractic is a natural solution that can offer incredible relief from back pain, without the risk of addiction to medications or the complications that result from surgery. Our natural, holistic approach to our patients' health and wellness has proven effective for over 25 years, and we continue to dedicate ourselves to bringing relief to all of Central Florida. If you're suffering from back pain, place your trust and wellness in Fulmore Chiropractic, a back doctor Orlando continues to rely on for relief from back pain.
Orlando Back Doctor – Back Pain Chiropractic