Our Services
Vitamins for Orlando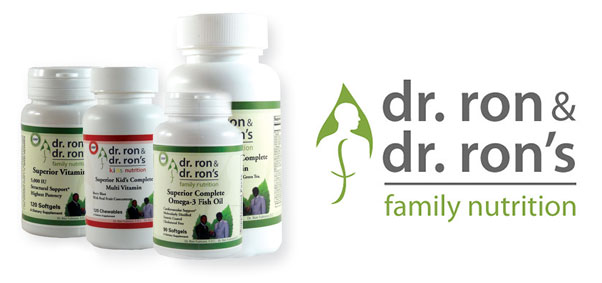 Mission Statement
Our Mission is to close the gap between disease and 100% health by providing you supplements that are based on clinical evidence..
Dr. Ron Fulmore has served your community for over 25 years by providing natural solutions to your healthcare concerns. His son, Dr. Ron Fulmore, II has joined him in practice to continue in a tradition of excellence.
To Restore the Body's Natural Ability to Heal Itself.
"Of all the forms of inequality, injustice in health is the most shocking and the most inhuman" Rev. Martin Luther King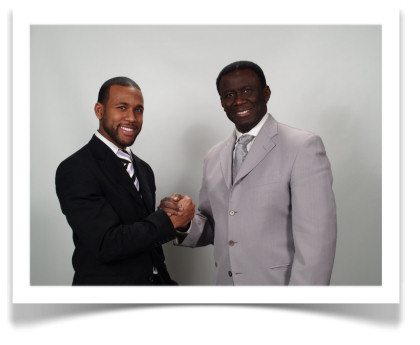 Men's Multi:
Saw Palmetto: Saw palmetto ( Serenoa repens , Sabal serrulata ) is used popularly in Europe for symptoms associated with benign prostatic hypertrophy (enlargement of the prostate). Historical use of saw palmetto can be traced in the Americas to the Mayans
who used it as a tonic and to the Seminoles who took the berries as an expectorant andantiseptic. Saw palmetto extract is a licensed product in several European countries. – www.mayoclinic.com (Mayo Clinic)
Plant Sterols: The sterols/stanols work by blocking the absorption of cholesterol in the small intestine. This lowers the low density cholesterol known as the 'bad' cholesterol (LDL ) by 6-15%, without lowering the good cholesterol known as the high density cholesterol ( HDL). Clinical research trials have documented safety and effectiveness for use by the entire family. Plant stanols/sterols do not interfere with cholesterol
lowering medications.
The National Cholesterol Education/Adult Treatment III program guidelines recommend plant sterols/plant stanols as part of a heart healthy eating plan. The Food & Drug Administration approved the health claim regarding the role of plant sterols esters in reducing risk of heart disease. -www.clevelandclinic.org (Cleveland Clinic) Lycopene: Studies that look at large groups of people (observational studies) in many
countries have shown that the risk for some types of cancer is lower in people who have higher levels of lycopene in their blood. Studies suggest that diets rich in tomatoes may account for this reduction in risk. Evidence is strongest for lycopene's protective effect against cancer of the lung, stomach, and prostate. Some population studies have found that a diet high in lycopene from tomato-based foods was linked with a lower risk of prostate cancer. – cancer.org (American Cancer Society)
Nettle Root- Stinging nettle root is used widely in Europe to treat Benign Prostatic Hyperplasia (BPH). Studies in people suggest that stinging nettle, in combination with other herbs (especially saw palmetto), may be effective at relieving symptoms such as incomplete emptying of the bladder, post urination dripping, and the constant urge to urinate. These symptoms are caused by the enlarged prostate gland pressing on the urethra (the tube that empties urine from the bladder). Laboratory studies have shown stinging nettle to be comparable to finasteride (a medication commonly prescribed for BPH) in slowing the growth of certain prostate cells. However, unlike finasteride, the herb does not decrease prostate size. –www.umm.edu (University of Maryland Medical Center)
Woman's Multi:
Evening Primrose: Evening primrose is a wildfower that grows throughout the U.S., and has served as food and medicine throughout history. EPO can help with symptoms of PMS, including mood swings, bloating, and breast tenderness. EPO is offcially licensed for the treatment of breast pain (mastalgia) in the United Kingdom and considered first-line therapy in several European countries. Other uses: menopausal symptoms, diabetic neuropathy, Chronic fatigue syndrome. – www.umm.edu (University of Maryland Medical Center)
Cranberry:Urinary tract infections or UTI's cause more than 8 million doctor visits annually in the US. A recent study, reported in the Journal of Medicinal Food, found that the longer E.coli bacteria were exposed to cranberry products (cranbery juice and isolated PACS), the greater the decrease in the ability of the bacteria to adhere to the urinary tract lining. – www.liebertpub.com/JM (Journal of Medicinal Food) Green Tea: Green tea is made from unfermented leaves and reportedly contains the highest concentration of powerful antioxidants called polyphenols. Antioxidants scavenge free radicals.Many scientists believe that free radicals contribute to the aging process as well as the development of a number of health problems, including cancer and heart disease. Clinical studies suggest that green tea extract may boost metabolism and help burn fat. – www.umm.edu (University of Maryland Medical Center)
Horsetail: Horsetail (Equisetum arvense) is an herbal remedy dating back to at least ancient Roman and Greek medicine. Horsetail has been suggested as a treatment for osteoporosis (thinning bone), because it contains silicon, a mineral needed for bone health. Other treatments include Urinary tract infections and brittle nails. – www.umm.edu (University of Maryland Medical Center)
Vitamin D3:
Vitamin D regulates over 200 genes throughout the body making it responsible for whole body wellness. Vitamin D de?ciency symptoms are depression, chronic fatigue, weight loss, diabetes, heart disease, stroke and osteoporosis. Lead researcher Cedric Garland Ph.D. @Moores Cancer Center at the University of California, San Diego: Examined the relationship between serum levels of Vitamin D and several different types of cancer for people in 15 different countries. Results: at least 200,000-350,000 cases of colon, breast, kidney, and ovarian cancer could be prevented with an increase in exposure to sunlight and an increase in Vitamin D intake. –cancer.ucsd.edu (UC San Diego Moores Cancer Center) Darker-skinned individuals may need 10-15 times more sunlight than their
Omega-3 Fish Oil:
There is evidence from multiple studies supporting intake of recommended amounts of DHA and EPA in the form of dietary ?sh or ?sh oil supplements lowers triglycerides, reduces the risk of death, heart attack, dangerous abnormal heart rhythms, and strokes in people with known cardiovascular disease, slows the buildup of atherosclerotic plaques ("hardening of the arteries"), and lowers blood pressure. Many controlled clinical studies have reported that consuming substantial amounts of ?sh oil leads to signi?cant improvements in the pain, stiffness and swelling of arthritic joints. – www.mayoclinic.com (Mayo Clinic)
CoQ10 & Hawthorn-
Coenzyme Q10 (CoQ10) is produced by the human body and is necessary for the basic functioning of cells. CoQ10 boosts energy, enhances the immune system, and acts as an antioxidant. CoQ10 levels are reported to decrease with age and some prescription drugs (especially statins) lower CoQ10 levels. CoQ10 supplements may improve heart health and blood sugar and help manage high cholesterol and high blood pressure in individuals with diabetes. –www.umm.edu (University of Maryland Medical Center)
Hawthorn (Crataegus species) has been used to treat heart disease as far back as the 1st century. Hawthorn is used to help protect against heart disease and help control high blood pressure and high cholesterol. – www.umm.edu (University of Maryland Medical Center)
Good is Good. But, Great is Better!!!
Don't take our word for it, listen to what the Industry is saying about us.

Received the 2011 "Industry Leader Award" by American Herbal Products
Whole Foods Magazine awarded our Manufacturer "Best Full Line of Supplements"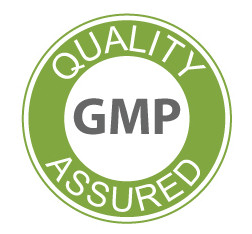 Natural Products Association rated the manufacturing facility an "A" rated Good Manufacturing Practices (GMP) facility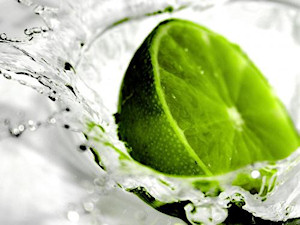 Freshness Guarantee: We utilize Ageless® Oxygen Absorbers & an Intensive Stability Testing Program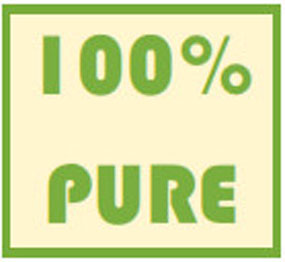 Free of

Contact Us
Have Questions?
Get in Touch!